Our Strength 
Obtain QT, QNX and other techniques.
Enrich in-factory and SDK supply experience to support vehicle, portable device and platform integration.
Customization service with NURO's 100% total design and development.
Cross-platform core design and modular software structure are able to support multiple operating systems.
Development team consists of national research institute talents.
Our Vision
"Be the Top Vehicle Solution Provider" is NURO's lifetime goal. We aims to innovate multiple functions and integrate different systems on vehicle market to make automobiles more convenient ever.
Not only customers, but also  we care employees and society.  On NURO development, we frequently depart from the view of them to further step.
NURO, navigate your and our business to higher and brigher achievement.
You get an idea
If you have already had an idea, NURO can carry it out as soon as we can.
You only have a concept
If you have a concept, NURO can analyze its possibility and make a workable solution.
You choose one from NURO 
Have no idea? Don't worry. NURO provides you with actual solutions
Cross-platform Core Design
Cross-platform core design and modular software structure can support multiple operating system to recompile but not rewrite code that ensure to extend the stability and efficiency of recognized systems. 

Support
Win CE
(ARM、MIPS、SH4)
AndroidiosLinuxeCos uCos Windows QNX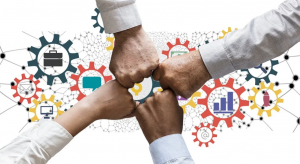 We look forward to in-factory cooperation.
Tel:+886-3-6588233
e-mail:sales@nuro.com.tw;sales@nuro.com.cn
Add:4F, No.28, Chenggong 12th St., Zhubei City, Hsinchu County 302, Taiwan 30264